Happy 2016
We are looking forward to an exciting year. We have a few new ideas to try out so keep an eye out for a few new products and ideas.
Increasing postage costs (and delays in deliveries) have inspired us to think of new ways to deliver our patterns to you, so over the next few months we will start to have new products for you to try. It will be a learning curve for all of us, so we welcome your comments and input when the time comes.
I recently traveled to beautiful New Zealand, and enjoyed some trekking (tramping in NZ talk). Originally we were to walk from Auckland to Wellington. My good friend had already walked from Cape Reinga to Auckland – she is awesome! Unfortunately I hurt my feet, after 5 days – so we hired a car and did day walks – so that I didn't have to carry my pack (around 18 kgs). As hard as some days were (heatstroke, dehydration, toenails coming off etc) I loved it and can't wait to go bushwalking (for days) again. I'm thinking Tasmania will be fabulous.
The New Zealand countryside is so green, and you are surrounded by beauty all the time. We enjoyed a few weeks away, walking the north island, travelling to White Island (an active volcanic island ) walked Torongariro day walk, explored Rotorua, and Waitomo glow worm caves. I strongly recommend time spent there. The people are warm and kind, the national parks well looked after, and you will be changed forever.
I am looking forward to our journey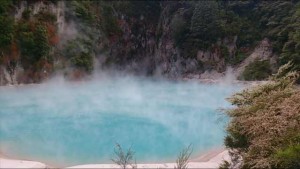 talk soon
majella xxx